Welcome to the 2020-2021 School Year!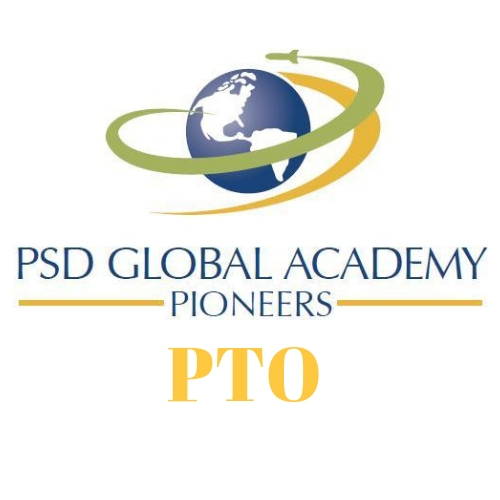 Your PTO funds a wide range of activities for the PGA community:
Graduation Scholarships: The PTO has awarded over $2,500 in scholarships
Community-Building Programs At Every Grade Level: K-12 social events, Learning Coach Academy, Teacher Appreciation week
Improvement Projects: Community Garden & Outdoor Learning Center, Animation Club, water hydration systems, building security improvements
Educational Support Tools: Last year we were able to purchase 2 new sets of Orff instruments for the Music program
However, we can't do it alone! We know how busy you are and we value your time. We also recognize that financial situations have been affected by COVID. With this in mind, we will not be having a fundraiser this year. However, there are still ways that you can provide support. These passive fundraisers are easy ways to assist PGA. Each dollar raised makes a difference and is impactful to every student, at every grade level!
Passive Fundraising Opportunities
Morning Fresh
Donate your Morning Fresh Dairy milk caps at the main office and we receive 5¢per cap. Morning Fresh will donate $25 to our school for each new customer.  
If you sign up online, write "PGA" in the notes section.
Amazon Smile
Shop smile.amazon.com and PTO receives 0.5% of eligible purchases. Sign up at https://smile.amazon.com/ch/46-3195496.
American Furniture Warehouse
Mention PGA when you check out and the PGA PTO receives 2-4% of the subtotal.
King Soopers
Link your loyalty card at https://www.kingsoopers.com/communityrewards and PTO receives a percentage of quarterly spending. Select Poudre Global Academy PTO (KC865) as your charity.
Box Tops
No more clipping! Download the new Box Tops app on your phone (Apple App Store, Google Play), select PSD Online Academy, and scan each grocery receipt you have. Earnings will automatically be applied to our account.
2020-2021 PTO Meetings Schedule
For the 2020-2021 school year all meetings will be via Zoom. Zoom meeting information will be posted on the PGA Learning Coaches Facebook page prior to meetings.
September 15, 2020 4:00 p.m. - 5:00 p.m.
January 19, 2021 4:00 p.m. - 5:00 p.m.
April 20, 2021 4:00 p.m. - 5:00 p.m.
May 18, 2021 4:00 p.m. - 5:00 p.m.
We look forward to another great year at PGA!
Sincerely, 
Poudre Global Academy PTO
pgaptoemail@gmail.com