Welcome to the 2021-2022 School Year!
The Role of PGA's PTO
The PGA PTO is here to help our school attain the necessary funds to enhance the educational experience of our learning community as well as provide opportunities for the learning community to engage socially.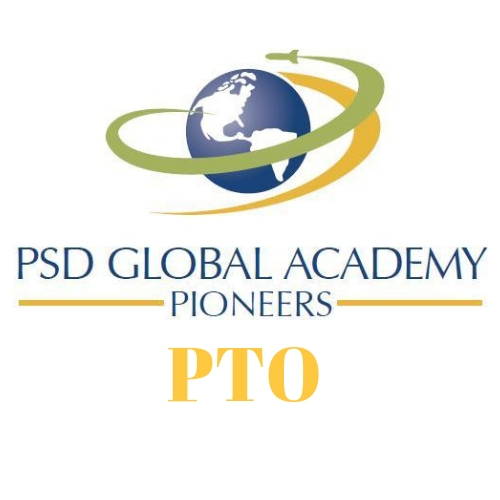 Any parent, guardian, learning coach or other adult standing in for a student currently enrolled is considered a member of the PTO. You do not need to attend meetings but are welcome to attend, share your thoughts, and help make decisions regarding the opportunities we provide. 
A member and shall have voting rights. The principal and any faculty and or staff employed at the school may be a member and have voting rights as well.
This PTO officers for the 2021-22 year are:
President - Elizabeth Downing
Vice President - Tina Peters
Treasurer - Nicole Sizemore
Secretary - Sheila Washington
Teacher Representative - Lindsey Mater
Teacher Representative - Melody King
Your PTO funds a wide range of activities for the PGA community:
Graduation Scholarships: The PTO has awarded over $2,500 in scholarships.

Community-Building Programs At Every Grade Level: This includes Fall Festival, Learning Coach Academy, and Teacher Appreciation Week.

Improvement Projects: PTO funds projects such as the Community Garden & Outdoor Learning Center, Animation Club, water hydration systems, and building security improvements.

Educational Support Tools: PTO funds small and large requests that our teachers carefully select to help with your student's education. Some of the projects are for a specific classroom and others are requests for items that the entire student body will benefit from. 
However, we can't do it alone! We know how busy you are and we value your time. We also recognize that financial situations have been affected by COVID. With this in mind, we will be focusing on passive fundraisers again this year. In as little as 5 minutes, you can change a few settings and help raise funds for the school with your regular purchases. These passive fundraisers are easy ways to assist PGA. Each dollar raised makes a difference and is impactful to every student, at every grade level!
Passive Fundraising Opportunities
Morning Fresh
Donate your Morning Fresh Dairy milk caps and we receive 5¢per cap. You can drop them off at the front desk or send them in with your student. Morning Fresh will donate $25 to our school for each new customer. If you sign up for Morning Fresh, send us an email so we can keep an eye out for that bigger donation and send you a special thank you! 
If you sign up online, write "PGA" in the notes section.
Amazon Smile
Shop smile.amazon.com and PTO receives 0.5% of eligible purchases. Sign up at https://smile.amazon.com/ch/46-3195496, or watch this short video to see how to establish the PGA PTO as your charity.
American Furniture Warehouse
Mention PGA when you check out and the PGA PTO receives 2-4% of the subtotal.
King Soopers
Link your loyalty card at

https://www.kingsoopers.com/communityrewards

and PTO receives a percentage of quarterly spending. Select Poudre Global Academy PTO (KC865) as your charity. This is our most successful passive fundraisers, so if you can take a couple of minutes, please choose this one!!!
Box Tops
No more clipping! Download the new Box Tops app on your phone (Apple App Store, Google Play), select PSD Online Academy, and scan each grocery receipt you have. Earnings will automatically be applied to our account.  If you do have clipped coupons, you can drop them off at the front desk or send them in with your student. 
Aluminum Cans
This year we have started a new passive fundraiser. We are collecting aluminum cans to try to cover some of the costs for Eco Week. Eco Week is a great activity that 5th graders get to experience. The school assumes some of the costs of the trip as well as the part or all of the cost for students on free and reduced lunch. If every enrolled student can collect 1 pound of aluminum cans (about 32 cans) that turns into about $225! That could sponsor 4+ students. We probably all go through at least 3 12-packs of something every year so, send those cans in and let's turn them into money! Please start collecting these and you can drop them off at the front office or send them in with your students. The entire student body could help out fellow students! If you have a large amount of cans, we could also schedule a time for pick-up.
2021-2022 PTO Meetings Schedule
For the 2021-2022 school year, all meetings will be both in-person and via Microsoft Teams. Our Teams meeting information will be posted on the PGA Learning Coaches Facebook page prior to meetings.
October 19, 2021   3:45 - 4:45 pm

November 16, 2021   3:45 - 4:45 pm

December - no meeting 

January 18, 2022    3:45 - 4:45 pm

February 15, 2022   3:45 - 4:45 pm

March 22, 2022   3:45 - 4:45 pm

April 19, 2022   3:45 - 4:45 pm

May 17, 2022   3:45 - 4:45 pm
We look forward to another great year at PGA!
Sincerely, 
Poudre Global Academy PTO